HNM 6 VP
HYDRAULIC VARIABLE ANGLE
• HNM-6 V variable rake hydraulic corner notchers have a strong frame with its statically and dynamically rigid steel table and top beam material.
• T Slot top table realizes precise cuttings and there is no need for alignment for different sheet thicknesses by means of automatic blade gap adjustment.
• HNM-6 V series perform frequent cutting repeatability via 4 hydraulic hold-down cylinders.
• With the Punching Station in the back of the machine it becomes to a very effcient funcitonal machine.
• Max. 6mm thickness cutting capacity.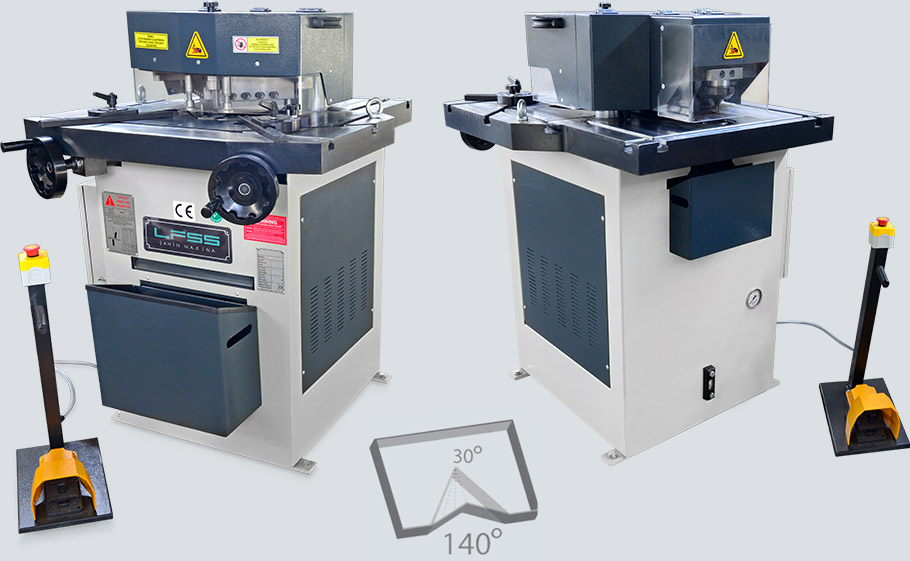 HNM 6 VP
6 VP
Steel Cutting
mm 60..140°
6-4
Stainless Cutting
mm 60..140°
3-2,5
Power
kW
4
Table Dimension
mm
1150×610
Cutting Angle
°
30×140 °
Max. Cutting Per Minute
X
30
Blade Length
mm
200×200
Oil Tank Capacity
lt.
35
Max. Working Pressure
bar
200

L

Length
mm
1100

W

Width
mm
1150

H

Height
mm
1200
Weight
kg
1150